A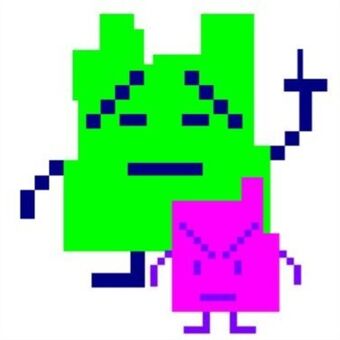 qua Teen Hunger Force: Mooninite Madness is a game only for the Xbox 360. You either play as Meatwad, Frylock, Carl, or Shake. The genre of the game is a beat 'em up. There are many levels and most of them take place all over the world.
Story
The Mooninites are back and are invading worldwide with their minions. They're destroying everything, then the Force gets bored and gets annoyed with the invasion, so they decide to stop the invasion and save the world, until Shake and Carl decide they don't want to help until the Mooninites destroy both of their houses. Then, the Mooninites hire every villain from Aqua Teen Hunger Force to stop the team.
Gameplay
Thourghout the game, you play as either character and the game goes up to 4 players. In multiplayer, you can complete the whole game together. To defeat the enemies, you must have weapons or use fists and kicks. The weapons are a plunger, a baseball bat, a shotgun, a lazer gun, an RPG, a cat launcher, a fist launcher, bombs, a bow and an arrow, a nailgun, an energy sword, a hammer, a flamethrower, a sword, and a chainsaw. Some levels take place during the day and some take place at night. When you play the entire game as 1 player, the 3 characters help you.
Levels
Powerpuff Mall (Boss: Rabbot)
Washington DC (Boss: Mc Pee Pants)
London (Boss: Mothmonsterman)
Tokyo (night level) (Boss: Willie Nelson the onion spider)
Michigan (Boss: Cybernetic Ghost of Christmas Past from the Future)
South Jersey (night level) (Boss: Dr. Wierd)
Powerpuff Mall Parking Lot (Final boss: Ignignokt and Err)
Reviews
Nintendo Power
This game is good and not bad. The controls are okay. The game deserves a 9/10.