This page is a parody of Crossover Chaos
Crossover Holas is a 2020 2.5D crossover fighting parodic video game created by Icareformovie4 Enterprises. It will be releasing on Mega-CD, Mega Drive (With the Sega Virtua Processor), Mega Drive 32X, Xbox, Xbox 360, Xbox One, Xbox Two, Nintendo 64, Nintendo GameCube, PS2, PS3, PS4 and PS5 on July 8th 2020.
Characters
It have YTP characters, parodic characters, technology companies CEOs, technology products, etc.
Marcianito 100% real no fake
SaturnID13
Sónico el Echojo
Sonic Says
AoStH Dr. Robotnik
Super Maria Sis.
Super Luisa Sis.
Nyan Cat
Bill Portones
Icareforfilm666
Tïo1.jpg
Tío2.jpg
Miguel De Cervantes
Incito
Bill Gates
Steve Ballmer
Satya Nadella
Steve Jobs
Steve Wozniak
Scott "The Woz" Wozniak
Tim Cook
Super iPod
SGAE
Wikiballon
Please complete this list
Seasons
Voice cast
Screenshots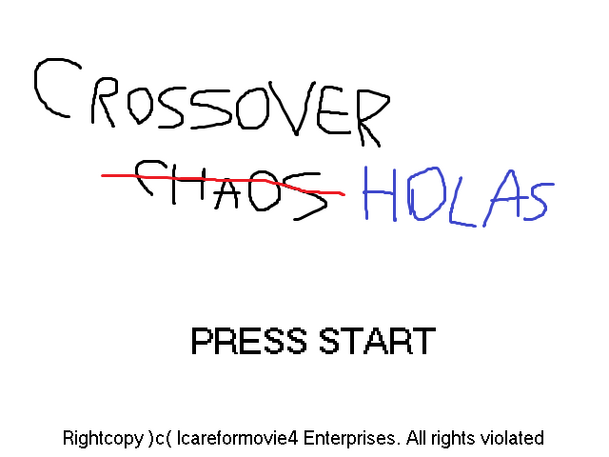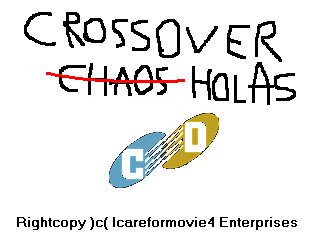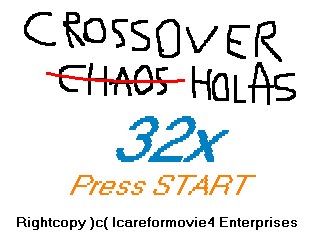 Trivia
This page is a parody of the projects and works of Idon'tcareforfilm4. (Especially Crossover Chaos)

If you are reading this, don't get involved here. Okay?

in the other hand, this is a tribute to Smash Bros. Lawl (By Chincherrinas) and it's Spin-Offs.
The name "Crossover Holas" provains from spanish, because is a parody of Crossover Chaos, on spanish "Chao" is "Bye", reversing "Chao" the word is "Hola" (Hello)
This page is under construction, please improve it
Community content is available under
CC-BY-SA
unless otherwise noted.